HCA Healthcare Inc., the largest hospital corporation in the US has been accused of risking patient safety by deliberately understaffing its hospitals so it can pay billions in dividends to shareholders. While many HCA workers are paid less than $15 an hour – in 2021 HCA spent $8 billion on stock buybacks and reported a profit of about $7 billion. In 2022 HCA reported a profit $5.6 billion. From 2011 to 2021, HCA paid out $4.9bn in dividends to shareholders and spent $26.9 billion on stock buybacks.
These massive profit numbers appear to be achieved, in large part, by understaffing at many HCA facilities. Recent reports revealed that in 2020 HCA staffed its hospitals about 30% below the national average. Reports also discovered that in 19 of the 20 states in which it operated hospitals, HCA staffing ratios were 8% to 41% lower than the average for all other hospitals. The report added that, "Medicare cost report data shows staffing levels routinely and precipitously drop after HCA acquires a hospital." Examples of patient harm linked to low staff levels, such as missed nursing assessments, delays in patient treatment and patient falls were also cited.
In Florida HCA operates nearly 50 hospitals, including 15 in and around the Tampa Bay region. An alarming report by the Service Employees International Union – which  represents 10,000 workers at 18 Florida HCA Healthcare hospitals – revealed that HCA hospitals are staffed at levels 32% below the average of other hospitals across the state.
The Service Employees International Union report concluded that HCA is risking patient safety by deliberately understaffing its hospitals so it can pay billions in dividends to shareholders. Some shocking examples HCA's failure to protect patients safety were recently reported by the Tampa Bay Times, and all seemed related to understaffing.
A patient at HCA Florida Blake Hospital in Bradenton had two bowel movements in bed because nurses and other workers were too busy to take him to the bathroom.
At HCA Florida Citrus Hospital in Hernando County, medical technicians failed to monitor the vital signs of a patient admitted in 2019 with an irregular heartbeat. When a nurse finally checked in, the patient was dead.
A similar tragedy was discovered at HCA Florida South Tampa when a 2021 federal review found that a technician remotely monitoring a patient's vital signs did not alert anyone to a life-threatening heart rhythm change. The patient died.
In March, reported unsafe practices and conditions at an HCA facility, Bayonet Point Hospital in Hudson, Florida, led Sen. Marco Rubio and Rep. Gus Bilirakis to send a letter to HCA requesting information about conditions and practices at the hospital. This was in response to an NBC News report in which doctors at Bayonet Point contended that the unsafe practices and conditions at the 290-bed acute care facility were a result of HCA putting profits over patient care.
HCA has publicly disputed these reports, however the understaffing of their facilities is well documented and reports of patients harmed at HCA facilities due to low staffing continues to raise alarm.
For the patients who have been harmed it is important to know that malpractice law varies by state. Each has its own statute of limitations. Some place limits on award amounts. Since different states have different requirements for filing a claim,  injured people sometimes get confused by the hurdles they have to overcome before initiating a lawsuit. It's important to understand the specific statewide statutes governing the area of medical malpractice in Florida.
The most important step a plaintiff can take is to immediately find a medical malpractice lawyer who knows the state's malpractice law. Only experienced malpractice lawyers in Florida have the knowledge to guide you through the state's complex legal web. Prompt legal advice from a medical malpractice attorney is critical to preserving legal rights to bring a claim.  At Saunders & Walker we can help advise you on the process of filing a lawsuit. Please feel free to call Saunders & Walker at 1-800-748-7115 to receive a free case evaluation.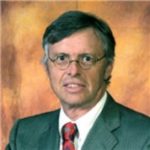 Admitted to practice law in all federal multidistrict litigation courts, the California State Bar and the Florida Bar. His philosophy is to provide aggressive, quality representations and seek fair compensation for individuals and their families who have suffered injury, death, or sexual abuse.