Millions of Americans currently suffer from heart failure, and ventricular assist devices are a popular tool to assist people with advanced heart failure to return to normalcy. The HeartWare Ventricular Assist Device (HVAD) has been implanted into more than 19,000 patients. HeartWare, later acquired by Medtronic in 2016, received premarket approval, the most stringent process of scientific and regulatory review reserved for high-risk, Class III medical devices that support or sustain human life, from the FDA in 2012.
However, on June 3rd, Medtronic discontinued selling HVAD systems and notified physicians to cease new implants. Recent reports have found that the FDA and HeartWare/Medtronic knew for years about defects, such as faulty batteries and short circuits caused by static electricity, that had killed patients, yet the FDA and HeartWare/Medtronic failed to warn patients of these devastating risks. By the end of 2020, the FDA had received more than 3,000 reports of HVAD patient deaths that were caused or contributed to by the device.
What Is a HVAD System?
The HVAD system has a mechanical pump that assists an underperforming ventricle by increasing the amount of blood that flows through the body. The HVAD pump is attached to the heart at the bottom of the left ventricle and connects to an external controller, which monitors the pump, via a driveline cable. The controller provides text updates and audible alarms to help manage the device. The controller runs on either two batteries or one battery combined with electricity from an external source; two fully charged battery are advertised as capable of powering the controller for 8 to 12 hours.
Once installed, the doctor may program the HVAD system so that it delivers the right amount of blood flow needed by the patient. The HVAD system is advertised as a lightweight, easy, hands-free device.
Are Medtronic HVAD Systems Safe?
The FDA has issued three separate recalls related to the HVAD systems in 2021 alone, and all three of the recalls were classified as Class I events, which is the FDA's most severe recall classification that indicates an increased risk of serious injury or death. The FDA recall cites a high risk of wear and tear of the connector plugs which can damage the device's controller port. A damaged controller port may prevent power and data cables from being connected to the controller, which may lead to a partial or full stop of the pump.
The FDA sent a warning letter to HeartWare in 2014 for a failure to establish and maintain procedures for correcting and preventing defects. The defects identified included static electricity discharge and premature battery failure. The warning demanded fixes within 15 days, yet neither party took decisive action as these problems continued for another 7 years. In total over 100,000 devices have been recalled, with the devices manufactured dating back to 2006. The full list of recalled products is available by clicking here.
What Are the Risks Associated with Medtronic HVAD Systems?
The HVAD system is used primarily in patients who are in late-stage heart failure. As such, product failures are particular devastating and may cause loss of consciousness, hospitalization, heart attack, or death. Product failures have been recorded in numerous forms: devices have failed to restart if disconnected from a power source, short circuits have damaged devices and heart tissue, and batteries have failed unexpectedly. These failures leave the pump powerless and subject the patient to extreme risk without any support to their failing heart. The FDA has received over 3,000 reports of death caused or contributed by the Medtronic HVAD system.
About 2000 patients in the United States still have their HVAD system implanted, and both Medtronic and the FDA have advised against having the system removed because the surgery is so risky. With rampant failure rates and no safe removal surgery available, implanted patients are left to hope for a heart transplant as the only solution to the repeated failures of Medtronic and the FDA.
Were There Any Warnings About Medtronic HVAD Systems?
A recent report from ProPublica highlights a pattern of inaction by Medtronic and empty threats by the FDA that enabled continued harm to HVAD patients. As early as 2010, Medtronic received complaints about static electricity short circuiting the devices, but Medtronic failed to warn existing patients of these issues, instead only correcting the problem in future devices. The FDA first discovered manufacturing issues in 2011 while in the process of approving the HVAD system. Medtronic promised corrective action and subsequently received FDA approval in 2012.
In 2014, the FDA issued a warning letter, one of its most serious citations, that required corrective action within 15 days to reach federal manufacturing standards. Medtronic, however, did not act in response to this citation yet was not penalized. Annual inspections continued finding FDA violations, including violations of issues that were mentioned in the 2014 warning letter, but Medtronic's noncompliance was not penalized.
By the time Medtronic discontinued producing and selling HVAD systems, the company had self-initiated 15 Class I recalls related to the HVAD systems, yet many patients were still left uninformed of the ever-present risks of product failure. The FDA repeatedly notified Medtronic of violations, yet neither party adequately alerted patients of the potential for serious product failure. Thousands of HVAD users' deaths can be connected to the FDA and Medtronic's failures to properly warn patients and implanting surgeons of the relevant risks. The pattern of inaction, empty threats by the FDA, and empty promises by Medtronic combined to neglect the interests of HVAD users, resulting in disastrous consequences.
Do You Have Grounds for Filing a Medtronic HVAD Lawsuit?
The premarket approval granted by the FDA protects Medtronic from any design defect claims; however, Medtronic's misrepresentations and failure to warn about the serious known defects of their HVAD system means that Medtronic may be held liable for their (in)actions. The FDA warned Medtronic on several occasions in an effort to steer Medtronic to create a safer product and inform their consumers of the risks, yet Medtronic repeatedly failed to act, which has caused harm to thousands of unaware patients suffering from heart failure.
The lawyers at Saunders & Walker P.A. file individual lawsuits for those negatively affected by defective medical devices. If you or a loved one has experienced complications as a result of a Medtronic HVAD, you may have grounds for filing a personal injury case against the manufacturer of the device.
Fill out this form to contact Joe Saunders for a free evaluation, or call 1-888-301-4312.
Sources:
https://www.cdc.gov/heartdisease/heart_failure.htm
https://www.fda.gov/medical-devices/medical-device-recalls/medtronic-recalls-hvad-pump-implant-kits-due-delayed-or-failed-restart-after-pump-stopped
https://www.fda.gov/medical-devices/premarket-submissions/premarket-approval-pma
https://www.fiercebiotech.com/medtech/medtronic-issues-3rd-class-i-recall-year-related-to-heartware-blood-pump
https://www.medtronic.com/content/dam/medtronic-com/global/HCP/Documents/hvad-urgent-medical-device-notice-june-2021.pdf
https://www.medtronic.com/us-en/patients/treatments-therapies/ventricular-assist-device.html
https://www.propublica.org/article/heartware-patients-implanted-fda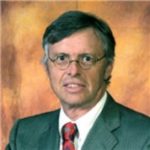 Admitted to practice law in all federal multidistrict litigation courts, the California State Bar and the Florida Bar. His philosophy is to provide aggressive, quality representations and seek fair compensation for individuals and their families who have suffered injury, death, or sexual abuse.