Father Leo P. Riley, a priest working at St. Peter the Apostle church in Naples, Florida has been placed on administrative leave after he was accused of molesting a child while he was an associate pastor at Resurrection Parish in Dubuque, Iowa.
The Archdiocese of Dubuque is investigating the sexual abuse claim against Riley, which is alleged to have occurred in 1985. This investigation comes after the Archdiocese of Dubuque paid $5.2 million to settle sexual abuse claims with 26 people in 2013. It is not known yet whether Riley was part of any of those claims.
Church officials in Iowa are urging anyone with information or suspicions about Fr. Riley to call them. However, David Clohessy , director of SNAP, the Survivors Network of those Abused by Priests, says that contacting the church is wrong. Clohessy urges victims or whistleblowers in Iowa or Florida to call police or prosecutors. SNAP is adamant that child sex crimes should be reported to the independent, unbiased professionals in law enforcement and not to self-serving, biased church bureaucrats.
The investigation in Dubuque does not involve criminal charges at this point because of the statute of limitations. This underscores the case I have long made for statutes of limitation to be restructured to allow for the unique circumstances that exist in cases involving clergy sexually abusing children. In almost every case children are reluctant or unable to talk about pedophile priests or face their accusers and it may be years or even decades before they come forward. Many of these victims of pedophile priests, including the victim in Dubuque, are unable to talk about abuse or face their accusers until they are well into adulthood, putting the crime beyond the reach of the law and leaving civil charges as the only option. Victims receive nether justice or closure when their abusers are allowed to walk free.
My law firm has represented many survivors of sexual abuse in lawsuits and claims against the Catholic Church.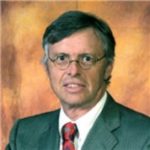 Admitted to practice law in all federal multidistrict litigation courts, the California State Bar and the Florida Bar. His philosophy is to provide aggressive, quality representations and seek fair compensation for individuals and their families who have suffered injury, death, or sexual abuse.