On October 17, 2008 Bishop Frank Dewayne of the Catholic Diocese of Venice wrote a guest column in the Naples Daily News strongly supporting Amendment 2. Amendment 2 is on the Florida ballot this year proposing to make it part of the state constitution that marriage is to be defined as solely between a man and a woman.
In the column, Bishop Dewayne argues that the Amendment, if passed will serve to protect Florida's families and strengthen our civil society. Whether you agree with him or not will not be the subject of this post.
In reading the column, I couldn't help but wonder what would happen if Bishop Dewayne wrote a column advocating justice for sexual abuse victims. What would happen if Dewayne advocated for those injured and traumatized by sexually abusive Catholic priests? Isn't that just as important, perhaps more important an issue? Furthermore, this is an issue that directly impacts Dewayne's church. He could actually make some progress and help those who are suffering if he chose to stand up to his fellow bishops who at times covered for the sexual predator priests.
Instead, Dewayne spends his efforts on politically divisive issues that won't truly impact people's daily lives. It's too bad that the bishops don't focus the same amount of energy in healing their own flock than they do on efforts to change the constitution.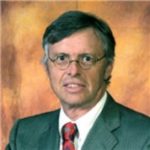 Admitted to both the California State Bar and the Florida State Bar, Joseph Saunders has also practiced in the United States District Court and the United States Court of Appeals. His philosophy is to provide aggressive, quality representation and seek fair compensation for individuals and their families who have suffered injury or death at the hands of insurance companies, large corporations, medical providers or governmental entities.