In keeping with April's designation as Child Abuse Prevention Month, Bishop Frank Dewane will offer two masses for sexual abuse survivors. Many bishops have done this throughout the country as part of the Bishop's Conference response to the sexual abuse scandal that has been rocking the Catholic Church since 2002.
While the masses are a gesture, what else will be done to respond to the survivors? Many who were victimized by a Catholic priest when they were young have never returned to church and frankly, aren't ready to do so-some will never do so. I'm hoping this is just one small aspect of an outreach program to victims. Those who've survived such a betrayal of trust and authority need and deserve much more than a mass or two. They need the church authorities, namely the bishop to stand with them on abuse issues. One major step in the right direction would be a real effort at transparency. Make public those secret documents that reveal the coverups, criminal behavior, and the lack of effort to reach out to victims. In some states like New York, the church is actively engaged in trying to stop victims efforts to pursue justice by lobbying against a bill called the Child Victims Act. This is decidedly unhelpful and sends surivors the wrong message.
In Minnesota, the Archdiocese of Minneapolis-St. Paul and the Diocese of Winona fought victims (and won) in court to keep the names of priest abusers secret. This isn't pastoral and it won't bring about healing. If the church wants to rid itself of this scandal it needs to try a healthy dose of transparency. Let victims heal. Stop trying to bar them from the courts. Until that time comes, survivors will perceive the church as protecting predators rather than healing survivors.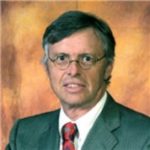 Admitted to practice law in all federal multidistrict litigation courts, the California State Bar and the Florida Bar. His philosophy is to provide aggressive, quality representations and seek fair compensation for individuals and their families who have suffered injury, death, or sexual abuse.