We've all seen them in our supermarkets, grocery stores, and gas stations. They're the super caffeinated drinks that some are using as a "pick me up" or a boost of energy prior to exercise or a sporting event. Yet these drinks can contain up to 500 milligrams of caffeine. A regular cola contains about 35 mg of caffeine while a 6 oz. cup of coffee contains between 80-150 mg of caffeine. Some energy drinks contain the same amount of caffeine found in 14 cans of Coca-Cola. This has caused some consternation and concern among public health advocates who are openly asking if these drinks such as Red Bull, Monster, and Full Throttle should have some sort of warning label.
In an article published this month in the journal Drug and Alcohol Dependence, the authors call for warning labels on such energy drinks. Dr. Roland Griffifths, one of the article's authors warns about caffeine intoxication and the potential for serious side effects including dependence, nervousness, anxiety, restlessness, insomnia, gastrointestinal upset, tremors, rapid heartbeats, restlessness and pacing, and in rare cases, even death.
If you don't think this is a potentially serious problem look at the 2007 study of college students and their use of energy drinks. "496 college students, 51 percent reported consuming at least one energy drink during the last month. Of these energy drink users, 29 percent reported "weekly jolt and crash episodes," and 19 percent reported heart palpitations from drinking energy drinks, the report stated. This same survey found that 27 percent of the students said they mixed energy drinks and alcohol at least once in the past month.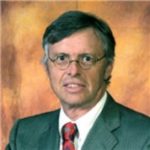 Admitted to practice law in all federal multidistrict litigation courts, the California State Bar and the Florida Bar. His philosophy is to provide aggressive, quality representations and seek fair compensation for individuals and their families who have suffered injury, death, or sexual abuse.