Sarasota Memorial Hospital CEO Gwen MacKenzie received an early Christmas present. The hospital CEO got a $91,000 pay increase. Only one board member responsible for giving the pay increase objected to it.
According to the Sarasota Herald Tribune, "Dr. Thomas Kelly, a cardiovascular surgeon who has been on staff at the hospital for more than 25 years and who is also an elected board member, called the 15 percent increase excessive.
"It's just excessive in this economy, in this state of national CEO pay questioning," Kelly said in an interview after the meeting.
In the wake of the national healthcare reform debate, the raise seems to be an odd response to providing more affordable care to more people.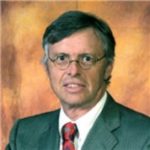 Admitted to both the California State Bar and the Florida State Bar, Joseph Saunders has also practiced in the United States District Court and the United States Court of Appeals. His philosophy is to provide aggressive, quality representation and seek fair compensation for individuals and their families who have suffered injury or death at the hands of insurance companies, large corporations, medical providers or governmental entities.