If Rep. Mark Foley was the victim of a crime, he needs to identify the perpetrator in order to protect other minors. It's not enough that he's disclosed that he's a victim of sexual abuse, he needs to prevent future abuse by naming his accuser.
In all the political uproar, this message concerning the safety of our children has been lost. Just as the Catholic bishops thought first about protecting the institution, the Congressional leaders first considered their power and prestige rather than the safety of children.
That's the real story and the tragedy of the Mark Foley saga.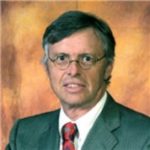 Admitted to both the California State Bar and the Florida State Bar, Joseph Saunders has also practiced in the United States District Court and the United States Court of Appeals. His philosophy is to provide aggressive, quality representation and seek fair compensation for individuals and their families who have suffered injury or death at the hands of insurance companies, large corporations, medical providers or governmental entities.