I filed another lawsuit this week against the former Rev. Richard Emerson and the Diocese of Gary. Previous lawsuits stem from Emerson's tenure in Florida when he was a priest "on loan" from the Diocese of Gary Indiana. The earlier lawsuits concerned abuse of teenage boys in the 1980's and 1990's.
The new abuse case filed in Indiana concerns Emerson's abuse of a minor in 2003. Church documents indicate that Emerson was transferred from parish to parish and asked to leave the Diocese of Orlando in 1991 due to "inappropriate attention to young boys". Emerson's boss, Bishop Melczek of Gary Indiana even wrote a letter to then Cardinal Ratzinger (now Pope Benedict) in 2006 stating that he knew as far back as 1992 that Emerson had such issues.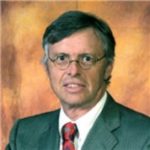 Admitted to practice law in all federal multidistrict litigation courts, the California State Bar and the Florida Bar. His philosophy is to provide aggressive, quality representations and seek fair compensation for individuals and their families who have suffered injury, death, or sexual abuse.