The NY Times reported today the hazardous working conditions found in nail salons across the country. Both environmental groups and women's groups have voiced concern over the chemicals manicurists use on a daily basis. According to the story, "The intensity of exposure for salon workers is 1,200 times what it would be for the average American," said Sonya Lunder, a senior analyst for the Environmental Working Group, a nonprofit organization that seeks to protect public health and the environment." Three of the chemicals commonly used in nail salons are known cancer causing agents. They are toluene, formaldehyde and dibutyl phthalate. The article noted, "Toluene is a colorless liquid used as a solvent, formaldehyde helps harden nails and dibutyl phthalate is a plasticizer that makes nail polish flexible. A leading supplier to nail salons, OPI Products, announced in March that it would begin removing toluene from its products. Last year, the company said it was removing dibutyl phthalate."
For more information on this subject matter, please refer to the section on Defective and Dangerous Products.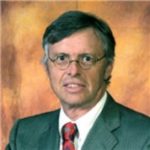 Admitted to practice law in all federal multidistrict litigation courts, the California State Bar and the Florida Bar. His philosophy is to provide aggressive, quality representations and seek fair compensation for individuals and their families who have suffered injury, death, or sexual abuse.