Mass torts are different from other litigation in that they usually involve a large number of claims concerning a single product, device, or concern. Secondly, there is a common thread in legal and factual issues. Today, mass torts often involve medical devices and/or pharmaceutical products. The issues are complex and the litigation is increasingly expensive. Recently, the tendency has been to bring mass tort claims in state courts rather than federal courts. The reasons for this shift vary but some are significant: more diverse jury pools, favorable evidentiary standards, judges who are familiar with these types of cases, and state expert discovery limits. This naturally leads to the coordination/consolidation of cases within the state court system ensuring that the cases receive the proper attention and expertise. As long as there are common questions of fact and law which overshadow individual differences in the cases, the cases are candidates for coordination.
Our firm has had extensive experience with mass tort claims such as fen-phen, Baycol, Sulzer, and most recently ReNu contact lens solution. I am on the NY State Renu Litigation Steering Committee regarding the eye contact lens solutions cases against Bausch & Lomb.
For more information on this subject matter, please refer to the section on Drugs, Medical Devices, and Implants.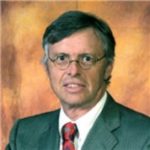 Admitted to both the California State Bar and the Florida State Bar, Joseph Saunders has also practiced in the United States District Court and the United States Court of Appeals. His philosophy is to provide aggressive, quality representation and seek fair compensation for individuals and their families who have suffered injury or death at the hands of insurance companies, large corporations, medical providers or governmental entities.