Just when you thought dogs are the perfect pet, you discover they can be helpful in spotting those pesky bed bugs. Dogs are being trained to sniff out bed bugs and are actually quite good at finding bed bugs. There are even dog training schools in Florida to help rid our homes, hotels, motels, and dormitories of the blood-sucking insects.
Since chemicals that kill bed bugs also pose a health risk to humans, dogs are the next best thing.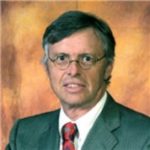 Admitted to both the California State Bar and the Florida State Bar, Joseph Saunders has also practiced in the United States District Court and the United States Court of Appeals. His philosophy is to provide aggressive, quality representation and seek fair compensation for individuals and their families who have suffered injury or death at the hands of insurance companies, large corporations, medical providers or governmental entities.