Apparently 23 year old Anthony J. Harris of Bradenton had met the state's 4 criteria for having his name removed from the sex registry list. However, the judge didn't see it that way especially when she learned that Harris had made false statements about engaging in sex with teenage girls. Judge Diana L. Moreland cited the need to keep the public safe outweighed Harris' desire to have his name off the sex registry. This is an interesting ruling since it is the first of its kind in this area concerning sexual abuse and the need for public safety.
When I read the article in the paper I was struck by the fact that Catholic priests and other ministers who are credibly accused of sexual abuse but never charged with a crime are not even considered candidates for the sex registry list. They escape criminal charges because the statute of limitations on their crimes has expired. Yet, they are free to move about and abuse and molest others.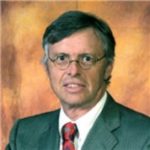 Admitted to both the California State Bar and the Florida State Bar, Joseph Saunders has also practiced in the United States District Court and the United States Court of Appeals. His philosophy is to provide aggressive, quality representation and seek fair compensation for individuals and their families who have suffered injury or death at the hands of insurance companies, large corporations, medical providers or governmental entities.