It was just a matter of time before large pharmaceutical companies began marketing their products on the Internet. With huge marketing budgets, drug companies have turned to the Internet to attract consumers. However, the FDA is attempting to crack down on these types of ads warning drug companies that they must comply with agency regulations concerning warnings, disclaimers, and truthful claims about the drugs themselves.
The FDA has issued warnings to the makers of Plavix and Tysabri regarding their Internet ads. In both cases, the ads fail to disclosed FDA required safety information. Rather, the slick ads provide a "click-through" to the drug companies' websites.
This is good news for consumer safety. Drugs and medical device marketing practices need to be as regulated on the Internet as they are in traditional media.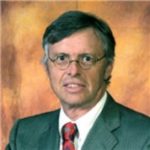 Admitted to practice law in all federal multidistrict litigation courts, the California State Bar and the Florida Bar. His philosophy is to provide aggressive, quality representations and seek fair compensation for individuals and their families who have suffered injury, death, or sexual abuse.