It sounds funny but it's really pretty serious. The Environmental Protection Agency is holding a two day meeting to discuss the growing problem of bed bugs. The problem had subsided since World War II, but there's now an alarming increase in the reporting of bed bug infestations in hotels, motels, hospitals, college dorms, and private residences.
The stubborn, hard to kill insects live in the dark climes of mattresses, sheets, sofas, and upholstered furniture. Many of the summit participants point to a dearth of chemical agents that kill bed bugs and their eggs. Bed bugs reproduce rapidly and once they gain a foothold, are extremely difficult to extinguish.
The EPA is not the only federal entity concerned with the bed bug problem. Rep. G.K. Butterfield, D-N.C. plans to introduce legislation dubbed Don't Let the Bedbugs Bite Act, in order to find solutions to the growing public health concern.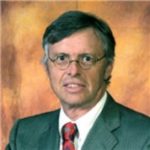 Admitted to practice law in all federal multidistrict litigation courts, the California State Bar and the Florida Bar. His philosophy is to provide aggressive, quality representations and seek fair compensation for individuals and their families who have suffered injury, death, or sexual abuse.