The deposition of Sister Lucy Vasquez, O.P., the former Chancellor of the Diocese of Orlando, has led to a very good piece of investigative journalism by Mark Pinsky of the Orlando Sentinel. Pinsky, read the deposition transcript and began his own investigation. He found that two Philadelphia priests who had been credibly accused of sexual abuse in Philadelphia had moved to Orlando and may have functioned as priests in the area. While Sister Lucy couldn't recall Fr. Stanley Gana during her deposition testimony, she is quoted in the 2005 Philadelphia Grand Jury Report as having received a complaint about him in the mid-1990's. At the time, she called her counterpart in the Archdiocese of Philadelphia who informed her of the priest's past behavior. According to a memo the Philadelphia priest composed as a result of his telephone conversation with Sister Lucy, she wanted to avoid "adverse publicity." However, according to her deposition testimony, she inexplicably made no notes, prepared no correspondence, and made no phone calls to civil authorities about Fr. Gana. During the time of this incident, Sr. Lucy was the Chancellor of the Diocese of Orlando and in charge of any allegations of priest sexual abuse.
The other priest, Rev. Nicholas Cudemo was described by his religious superior as "one of the sickest people I ever knew". Cudemo is quoted in the Philadelphia Grand Jury Report as having received permission to work in the Diocese of Orlando during the late 1990's. Why didn't any of the church officials in Orlando ask Philadelphia about this priest? Why didn't they ask for his personnel file? Instead, they unleashed a depraved sexual predator on unsuspecting Catholics and their children.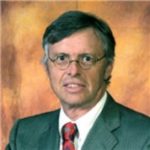 Admitted to both the California State Bar and the Florida State Bar, Joseph Saunders has also practiced in the United States District Court and the United States Court of Appeals. His philosophy is to provide aggressive, quality representation and seek fair compensation for individuals and their families who have suffered injury or death at the hands of insurance companies, large corporations, medical providers or governmental entities.