While the Catholic Diocese of Venice has escaped the headlines that some dioceses have received regarding the Catholic priest sexual abuse of minors, the Diocese is not without its history in this unfortunate area.
The former bishop of the Diocese, John Nevins once sought a "gag" order to prevent a victim of sexual abuse from discussing his abuse publicly. The priest who abused the young boy was Rev. Ed McLoughlin whom the Diocese helped pay for his relocation to Ireland after reports of abuse surfaced against the priest.
There have been eight priests accused of sexual abuse of minors in the Diocese's short history (it was founded in 1984). They include Ed McLoughlin, Rev. William Romero, Rev. Jose Mena, Rev. Neil Flemming, Rev. Charles Cikovic, Rev. George Brennan, Rev. Carl Bartholomew, and Donald Baier.
This does not include the infamous Rev. Robert Schaeufele who has had numerous accusations leveled against him while he served in the Diocese of St. Petersburg. However, Schaeufele served in the Diocese of Venice while it was still a part of the Diocese of St. Petersburg. Schaeufele served as a priest in Epiphany Parish in Venice in the late '70's.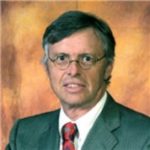 Admitted to practice law in all federal multidistrict litigation courts, the California State Bar and the Florida Bar. His philosophy is to provide aggressive, quality representations and seek fair compensation for individuals and their families who have suffered injury, death, or sexual abuse.