In spite of what the Catholic Church's public relations operation says, an independent study has said that priest abuse claims in the United States actually rose 16% over the same period last year. This in spite of the fact that 2 dioceses, Lincoln Nebraska and Baker Oregon refused to participate in the study. Interestingly, the study notes that 40% of the new claims cited abuse from clergy not previously reported as abusers.
This is especially important in light of efforts in NY where state legislators are considering the Child Victims Act. Many sex abuse advocates and NY victims are hopeful that the new legislation will pass with a Democratically controlled Legislature and a Governor who has publicly stated his support for the measure. The bill, if signed into law, would give sexual abuse survivors a one year window to seek justice in a courtroom. With 40% of new clergy being accused, such legislation would provide needed transparency and justice for those who suffered this terrible ordeal.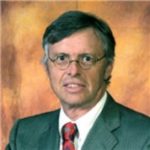 Admitted to practice law in all federal multidistrict litigation courts, the California State Bar and the Florida Bar. His philosophy is to provide aggressive, quality representations and seek fair compensation for individuals and their families who have suffered injury, death, or sexual abuse.