Today, I filed a class action lawsuit against United Healthcare for misrepresentation and fraudulent marketing in violation of The Florida Medicare Supplement Act. The lawsuit states that the defendants, United Health Group, Inc. and United Healthcare of Florida Inc. enrolled Medicare recipients into their Medical Advantage HMO and PPO plans without obtaining their signatures and consent to enter into the insurance contract and without informing or advising them that enrollment into their HMO and PPO medicare advantage plans disenrolls them from their rightful benefits under the United States Medicare Program. These enrollees were also not informed that the Medicare Advantage Plans such as Secure Horizons and Complete Care provide limited or no skilled nursing home case while U.S. Medicare covers 100% of such care for 20 weeks. The company also failed to inform them that the UNITED plans have significant copayments and significantly more limited availability of physicians who will accept their plan than will accept medicare.
The suit also states that United Healthcare's marketing practices fradulently implie by names such as CompleteCare and SecureHorizons that the UNITED insurance policies provide equal or complete care when in fact they provide far less care that the Medicare coverage that they replace.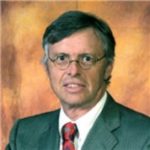 Admitted to both the California State Bar and the Florida State Bar, Joseph Saunders has also practiced in the United States District Court and the United States Court of Appeals. His philosophy is to provide aggressive, quality representation and seek fair compensation for individuals and their families who have suffered injury or death at the hands of insurance companies, large corporations, medical providers or governmental entities.