The Rev. William Wert, a priest of the Order of Carmelites, was arrested in Sarasota recently on charges that he sexually molested a local boy. Besides the counts of committing sex offenses on a child between the ages of 12 and 15, Wert is facing 8 additional sexual battery charges including three counts of lewd and lascivious behavior with a victim between 12 and 16.
Wert was convicted of similar crimes in Washington DC in 2007. He was moved from Washington DC and has been living at a Carmelite retirement home in Sarasota just blocks away from Epiphany Cathedral and school.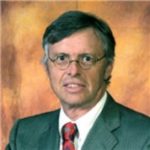 Admitted to practice law in all federal multidistrict litigation courts, the California State Bar and the Florida Bar. His philosophy is to provide aggressive, quality representations and seek fair compensation for individuals and their families who have suffered injury, death, or sexual abuse.