There's a troubling story in the Sarasota Herald Tribune today about the Diocese of Venice. No, this time it's not about the sexual abuse of minors. Rather, it's about the Diocese buying aparments in Venice. Apparently, elderly residents of the complex received notice from the owner that they had to move out in 30 days. The owner explained that he was selling the building and that was the express wish of the buyer which happened to be the Diocese of Venice. When the Sarasota Herald Tribune discovered this it asked the Diocese for an explanation. What they received was puzzling at best. The Diocese refused to acknowledge it was purchasing the building in order to help single mothers. It also didn't express any concern over the plight of the elderly residents who were being pushed out of their apartments.
Spokeswoman Adela White, when pressed, repeatedly said that it is a diocese policy "not to talk about land we do not own."
I've encountered such a response when I've represented victims of priest sex abuse but this seems very strange. One would think the Diocese would have no reason to hide such information from the press. Yet, that's what they chose to do, at least initially. After the story was published in the newspaper, the Diocese gave in and issued a statement that it would work with the city in order to help the elderly residents.
I guess the church's operating mode of secrecy goes beyond the sexual abuse crisis.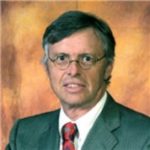 Admitted to practice law in all federal multidistrict litigation courts, the California State Bar and the Florida Bar. His philosophy is to provide aggressive, quality representations and seek fair compensation for individuals and their families who have suffered injury, death, or sexual abuse.