The Roman Catholic Archdiocese of Los Angeles protected priest child molesters from police by moving them out of state at the direction of Cardinal Mahony for decades. Over twelve thousand pages of documents released as a result of civil lawsuits document Cardinal Mahoney's efforts to mislead law enforcement and parents who suspected that children were being abused and raped.
California has laws that require mental health therapists to report child abuse to authorities. Cardinal Mahony knew that and moved priests suspected of abuse to other states for treatment so that the priests were not at risk of prosecution.
I have seen this same tactic used in Florida and in many other states. For example, the Salesian Order of Catholic priests moved Father Terry O'Donnell from the Tampa campus of Mary Help of Christians School in 2003 in the middle of the school year after the Hillsborough Sheriffs Department began an investigation of O'Donnell based upon reports by parents and students.
The Sheriffs Office discontinued the investigation because Father Terry O'Donnell had been moved out of State and was unavailable for an interview. Another priest at Mary Help of Christians School in Tampa told investigators from the sheriffs office that there was no reason not to believe the reports of abuse by the students. Nevertheless, administrators of the Salesian Order moved Father Terry out ot state to avoid prosection by Florida law enforcement. Don Bosco, the founder of the Salesian Order of priests would never have condoned the criminal behavior of the administrators of Mary Help of Christians.
Church officials in both California and Florida knew that if they could derail or delay criminal statutes of limitiation would run out and they could protect the criminal priests from law enforcement.
Now, it is only the continuing civil lawsuits that can reveal the truth.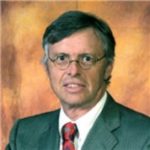 Admitted to practice law in all federal multidistrict litigation courts, the California State Bar and the Florida Bar. His philosophy is to provide aggressive, quality representations and seek fair compensation for individuals and their families who have suffered injury, death, or sexual abuse.