Existe un gran problema en los campos de agricultura en el Estado de Florida. Sin embargo no se aprecia en toda su magnitud pues los afectados directamente son agricultores inmigrantes quienes no hablan Ingles. Ellos recogen nuestras fresas y tomates. Ellos se quiebran la espalda y trabajan de sol a sol por salarios debajo del mínimo. Ellos viven en casas rodantes en estados muy precarios ni siquiera apropiados para animales. Lo mas alarmante y penoso es que sus bebes nacen con defectos y minusvalías causadas por el efecto de los pesticidas que se usan en los campos de cultivo. Uno de los mayores causantes es el herbicida metribuzin.
El reporte de EPA advierte específicamente que "agricultores" sufren el riesgo de intoxicación si ellos inhalan el mencionado químico. La advertencia indica que se debe usar equipo de protección especial cuando se usa el mencionado químico y también advierte que los trabajadores deben de esperar 12 horas antes de entrar en contacto con el terreno tratado. Entre los años 1999 y 2003, Ag-Mart una compañía productora en Plant City fue citada tres veces por inspectores estatales por violación de regulaciones en el uso de pesticidas en los campos del estado de Florida. Las violaciones involucran directamente las advertencias de EPA en relación al químico metrabuzin: De no cumplir con mantener a los trabajadores fuera de los campos de cultivo después del tiempo prudencial de haber tratado el terreno. De no cumplir con proveer protección adecuada cuando se tiene contacto directo con el químico y de no cumplir con mantener los records adecuados del uso de herbicidas y pesticidas.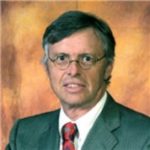 Admitted to both the California State Bar and the Florida State Bar, Joseph Saunders has also practiced in the United States District Court and the United States Court of Appeals. His philosophy is to provide aggressive, quality representation and seek fair compensation for individuals and their families who have suffered injury or death at the hands of insurance companies, large corporations, medical providers or governmental entities.