Recently in the Legal Examiner ('DePuy Attune Knee Implant Failures Continue', February 28, 2018), I wrote of the unusually high rate of early failure of the tibial component in patients who have received a DePuy Synthes Attune knee replacement. A review of the FDA's Manufacturer and User Facility Device Experience (MAUDE) database showed dozens of reports of tibial loosening at the implant–cement interface. It also reported that many patients have returned to their doctors complaining of swelling, pain and decreased mobility and been forced to undergo painful revision surgery to replace the defective knee implant.
My article brought a response from representatives at DePuy claiming I was overstating failure rates of the Attune Knee Replacement system. They asked me to revise my claims and went on to claim that the Attune system is safe and failures with the device are comparable to other manufacturers. In spite of the growing number of lawsuits regarding the Attune knee replacement, the company continues to insist on the devices safety. Perhaps the DePuy representatives are not aware of the growing body of evidence that contradicts their claims.
Much of the research I drew on for my article in the Legal Examiner was drawn from a recent study in The Journal of Knee Surgery ('Unusually High Rate of Early Failure of Tibial Component in ATTUNE Total Knee Arthroplasty System at Implant–Cement Interface'). The article takes an in-depth review of the Maude data base and Attune failures, and reports;
"The MAUDE database was reviewed for reports of aseptic failure. Patients presented with pain on weight bearing, effusion, and decreased range of motion (ROM) within 2 years after surgery. Radiographic evaluation demonstrated loosening of the tibial components in 2 of 15 knees. This included cruciate retaining, posterior stabilized, fixed bearing, and rotating platform bearing designs. Intraoperative findings demonstrated gross loosening of the tibial component at the implant–cement interface. Femoral and patellar components were well fixed. There were 21 reports of tibial loosening at the implant–cement interface in MAUDE database in the past 2 months alone. Numerous other tibial failures were reported; however, the mechanisms of failures were not specified. Tibial component loosening is a rare complication of cemented TKA at short-term follow-up. Several possible reasons include increased constraint, reduced cement pockets, and reduced keel rotational stabilizers. The tibial component, which has greater torsional loads, has lower surface roughness than femoral component. We believe that this complication is underreported due to failure of radiographs to assess loosening. In addition, MAUDE database reporting is not consistent and competing companies cannot provide data on the revised components. In patients who have negative workup for a painful joint, one must consider the diagnosis of debonding."
My critical take away in this research is the tibial loosening in 2 out of 15 knees – a failure rate of 13.3%. This finding forces me to question why representatives from DePuy Synthes continue to deny the Attune device is defective. Meanwhile the FDA has received almost 1,400 reports of the Attune failing, and that at least 633 of those reports required revision surgery to replace the implant. The number of lawsuits claiming the device is defective and harms patients continues to grow. Once again, DePuy has to defend why the company continues to attempt to prioritize profit rather than patient's safety.
If you or a loved one has suffered complications from a DePuy's Synthes Attune Knee Replacement System, please do not hesitate to contact Saunders & Walker for a free consultation. As failures escalate we will be available to answer any questions and provide you with important information about your knee implant.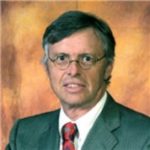 Admitted to practice law in all federal multidistrict litigation courts, the California State Bar and the Florida Bar. His philosophy is to provide aggressive, quality representations and seek fair compensation for individuals and their families who have suffered injury, death, or sexual abuse.