A 24 year old Pinellas Park motorcyclist was killed early this morning when his motorcycle veered into the path of a tractor trailer. The crash caused the motorcycle to split in two and catch on fire. The cyclist was not wearing a helmet at the time of the early morning crash.
This is another Bay area motorcycle crash that has resulted in a fatality or serious injury. Serious motorcycle accidents are a recurring headline in the local news here with no end in sight. Recently enacted motorcycle safety programs have not stemmed the tide of death and injury in the accidents. Florida is one of the most dangerous states in the country for motorcyclists. Population, road congestion, and construction contribute to this sorry statistic. Other factors include driver (whether it's car or motorcycle) inattention, cyclists who don't wear a helmet, and speed.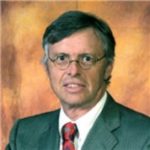 Admitted to practice law in all federal multidistrict litigation courts, the California State Bar and the Florida Bar. His philosophy is to provide aggressive, quality representations and seek fair compensation for individuals and their families who have suffered injury, death, or sexual abuse.