The Florida State Legislature passed a bill this year requiring new motorcyclists to take a safety course prior to registering their motorcycles. Unfortunately, they didn't require a helmet law which would have helped prevent some of the severe head injuries that result in motorcycle crashes.
While it's too early to tell if the classes are going to actually make driving a motorcycle safer, many cyclists are complaining that the courses are so backlogged that they have to wait months before taking the classes. Part of the popularity of motorcycles as well as scooters is the surge in gas prices. Many have opted for the more fuel efficient modes of transportation offered by the motorcycle and scooter. Yet, it's a tradeoff. The roads can be unforgiving for motorcyclists and scooter operators. Too often, drivers of other motor vehicles don't take proper precautions and/or don't recognize motorcycles on the road. Given the size discrepancy, the motorcyclist often comes out on the wrong end of any crash, no matter how safely he or she is operating the motorcycle.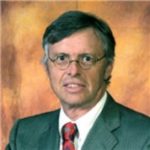 Admitted to both the California State Bar and the Florida State Bar, Joseph Saunders has also practiced in the United States District Court and the United States Court of Appeals. His philosophy is to provide aggressive, quality representation and seek fair compensation for individuals and their families who have suffered injury or death at the hands of insurance companies, large corporations, medical providers or governmental entities.