Two fatalities in the Sarasota area in the span of 12 hours highlight the need to use safety belts when operating motor vehicles. Both accidents, one in Sarasota and the other in Myakka City, involved drivers who were ejected from their vehicles are auto crashes. Both were killed as a result of the injuries sustained in the crash.
In Florida, March is the deadliest month for auto and pedestrian fatalities. The weather is warmer, college students visit us on spring break, and baseball fans flock to the Sunshine State for Spring Training baseball games. If you're driving a vehicle in Florida or a passenger in a vehicle, using your safety belt may save your life. If that isn't reason enough to buckle up, safety belts are required by law and law enforcement officials have vowed an aggressive campaign to ticket passengers who aren't in compliance with the law.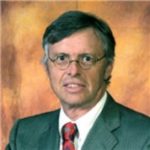 Admitted to practice law in all federal multidistrict litigation courts, the California State Bar and the Florida Bar. His philosophy is to provide aggressive, quality representations and seek fair compensation for individuals and their families who have suffered injury, death, or sexual abuse.