Speeding is a factor in 31 percent of all fatal crashes nationwide, according to the National Highway Traffic Safety Administration. At 70 mph, a driver is traveling at 102 feet per second. At 80 mph, the rate increases to 117 feet per second. Given that the average reaction time is about three seconds, that means a car going 70 mph will travel about 305 feet — the length of a football field — before the driver can react. At 80 mph, the number increases to 350 feet.
Other factors in serious auto accidents in southwest Florida are fog and wildfires. Anyone who has traveled I-75 south of Tampa knows that wildfires produce hazards that can prove fatal for drivers on the highways. So, slow down and drive defensively. The life you save may be your own.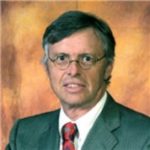 Admitted to practice law in all federal multidistrict litigation courts, the California State Bar and the Florida Bar. His philosophy is to provide aggressive, quality representations and seek fair compensation for individuals and their families who have suffered injury, death, or sexual abuse.