A 52 year old man has died as a result of his injuries stemming from a weekend auto accident in Sarasota. The driver of the other vehicle involved in the crash, Francis P. Corkin, 80 ran a red light at the intersection of Fruitville Road and US 301 in Sarasota. Charges may be pending in the case.
While the newspaper article did not mention whether Daniel Hueston, the decedent, had been wearing a safety belt. However, in all likelihood he was not since such safety device would have prevented him from being thrown from the vehicle and may have saved his life. It's tough to tell but it's a good reminder that safety belts do save lives and prevent vehicle occupants from becoming human projectiles in accidents.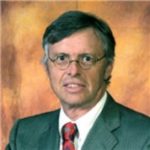 Admitted to practice law in all federal multidistrict litigation courts, the California State Bar and the Florida Bar. His philosophy is to provide aggressive, quality representations and seek fair compensation for individuals and their families who have suffered injury, death, or sexual abuse.