It took a few months but Nick Bollea, 17 year old son of former wrestler Hulk Hogan, has been charged with felony reckless driving causing serious bodily injury. Toxicology reports show that Bollea was drinking during the day of the accident. However, tests showed that the level of alcohol in his blood was half that in which he'd be considered impaired. He will face a charge of underage drinking though.
For more information on this subject, please refer to the section on Automobile Accidents.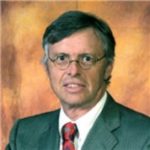 Admitted to both the California State Bar and the Florida State Bar, Joseph Saunders has also practiced in the United States District Court and the United States Court of Appeals. His philosophy is to provide aggressive, quality representation and seek fair compensation for individuals and their families who have suffered injury or death at the hands of insurance companies, large corporations, medical providers or governmental entities.