In a last minute change, PIP has been added to the agenda for this week's special session of the Florida Legislature. The law had expired October 1, but Governor Charlie Crist has added the item to the agenda. The law, which took effect in 1971, required drivers to purchase insurance to cover his or her own medical costs regardless of who is at fault in the car accident. Opponents of the no fault law cite fraud and abuse of the system while proponents argue that the lack of such insurance would lead to more lawsuits. A House committee will consider the compromise proposal today.
For more information on this subject, please refer to our section on Car and Motorcycle Accidents.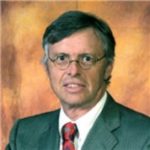 Admitted to practice law in all federal multidistrict litigation courts, the California State Bar and the Florida Bar. His philosophy is to provide aggressive, quality representations and seek fair compensation for individuals and their families who have suffered injury, death, or sexual abuse.