The Florida no fault auto insurance law expired yesterday after the Florida Legislature did not renew the law this year. As of yesterday, Florida no fault personal injury protection insurance is not required anymore. This insurance required that persons injured in auto accidents make a claim against their own auto insurance for the first $10,000 of medical bills or wages even if a careless driver, negligent driver, or drunk driver caused the auto crash. Furthermore, the old no fault auto insurance law did not allow an auto accident victim to recover money damages for pain and suffering from a careless or drunk driver unless the injury was permanent.
Now a negligent or drunk driver can be legally required to pay the full damages caused in an auto accident.
The Florida Legislature will discuss some new proposals for a different no fault auto insurance system when it meets later this month. However, it they cannot agree on a new system Florida auto drivers and passengers will return to a fault based auto liability system that has not been in effect for over thirty years.
For more information on this subject, please refer to our section on Car and Motorcycle Accidents.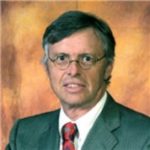 Admitted to practice law in all federal multidistrict litigation courts, the California State Bar and the Florida Bar. His philosophy is to provide aggressive, quality representations and seek fair compensation for individuals and their families who have suffered injury, death, or sexual abuse.