According to the Insurance Institute for Highway Safety, 1/3 of all fatal car crashes could be avoided and rollovers could be reduced by 80% if more cars were equipped with electric stability control. ESC brakes individual wheels automatically to keep the vehicle under control.
When a driver makes a sudden emergency maneuver or, for example, enters a curve too fast, the vehicle may spin out of control. Then ESC's automatic braking is applied and in some cases throttle reduced to help keep the vehicle under control. ESC is relatively new. Only in the last few years have researchers had sufficient data to analyze its effects on real-world crashes. The new Institute study is based on data from the federal Fatality Analysis Reporting System and police reports of crashes in 10 states during 2001-04. Researchers compared crash rates for cars and SUVs without ESC and the same models in subsequent years when ESC was standard (note: some vehicles with optional ESC were included in the no-ESC group because so few buyers choose this option).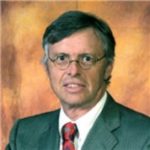 Admitted to practice law in all federal multidistrict litigation courts, the California State Bar and the Florida Bar. His philosophy is to provide aggressive, quality representations and seek fair compensation for individuals and their families who have suffered injury, death, or sexual abuse.