It's bad enough the company has been accused of manufacturing defective tires that have led to serious injury and fatalities. It's quite another when that same company uses deceptive practices to hide such information to protect itself from a lawsuit. According to an article published in the St. Petersburg Times
At least 21 lawsuits involving 12 deaths have been filed against Cooper Tire in Florida since 2000. They are among dozens nationwide that claim Cooper tires separated at high speeds.
Last week, the National Highway Traffic Safety Administration initiated a defect investigation into one line of Cooper tires – the Dominator Sport A/T. (The Florida lawsuits involve other models.)
But it's Cooper Tire's tactics to win lawsuits that have drawn attention: hiring private investigators to pick up tire tread evidence at accident scenes; aggressively pursuing gag orders and sanctions against attorneys; and sealing documents, claiming they contain trade secrets.
A South Carolina judge wrote in one case that Cooper had engaged in "misrepresentations, concealment, and disobedience" in the discovery process.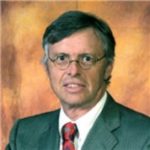 Admitted to practice law in all federal multidistrict litigation courts, the California State Bar and the Florida Bar. His philosophy is to provide aggressive, quality representations and seek fair compensation for individuals and their families who have suffered injury, death, or sexual abuse.