A decision to coordinate all 141 current lawsuits against the makers of heartburn drug Zantac before a single federal judge in West Palm Beach, Fla. could streamline the path for all those seeking compensation and justice for their suffering.
It could also help thousands of other cancer patients expected to step forward with claims against Sanofi and other pharmaceutical companies that produced and distributed ranitidine, the active ingredient in brand-name Zantac and its generic equivalents.
This past September the U.S. Food and Drug Administration issued a warning that, "the FDA has learned that some ranitidine medicines, including some products commonly known as the brand-name drug Zantac, contain a nitrosamine impurity called N-nitrosodimethylamine (NDMA) at low levels. NDMA is classified as a probable human carcinogen (a substance that could cause cancer)…"
The FDA called for drug manufacturers to test their products for the impurity, and many pharmacies quickly pulled the drugs from their shelves.
Then last month an independent laboratory in California called Emery Pharma filed a petition with the FDA, claiming their research showed Zantac and generic equivalents produce high levels of cancer-causing NDMA when exposed to heat for as little as five days, such as during shipping or warehousing. Those levels could rise while the drugs are sitting in their packaging waiting to be distributed, after the pharma companies have already tested them for NDMA.
NDMA is a potent carcinogen. It used to be a chemical biproduct of making rocket fuel in the early 1900s. Today it's used to induce tumors in mice for laboratory experiments. Yes, it's only function is to cause cancer. It has no business being in a human body.
Sanofi voluntarily recalled Zantac, along with more than a dozen other companies that have recalled their own over-the-counter and prescription ranitidine medicines.
The decision by the Federal Panel on Multidistrict Litigation to bundle all 100-plus current lawsuits and assign them to U.S. District Judge Robin L. Rosenberg for pre-trial matters helps reign in what's becoming a sprawling group of cases.
Multi district litigation makes things far more efficient, for both sides, by allowing for the sharing of key information and evidence among the plaintiffs and defendants. For example, depositions of expert witnesses and thousands of pages of discovery documents would otherwise have to be requested and gathered by every single plaintiff in every case. This consolidation via the multi district litigation makes all that discovery accessible to every single plaintiff who files one of these lawsuits.
An estimated 15 million Americans are prescribed ranitidine, and millions more have taken the over the counter versions. Speaking to the South Florida Sun-Sentinel, one attorney estimated there could be 100,000 people with claims.
I am already at work on this. In December, our firm filed a suit on behalf of a client suffering from esophageal cancer and his wife against five pharmaceutical companies, including Sanofi, Phizer and Glaxosmithkline. These companies knew or should have known that the science showed their product exposed people to unsafe levels of NDMA. They didn't warn their customers. They didn't test their drugs. They never reported the risks to the FDA. They put profits over people.
If you or a loved one took Zantac or a generic equivalent and have been diagnosed with cancer, please contact Saunders & Walker at 1-800-748-7115 for a free consultation and learn more about case eligibility and whether you may be entitled to financial compensation.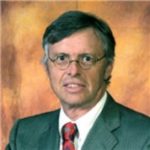 Admitted to practice law in all federal multidistrict litigation courts, the California State Bar and the Florida Bar. His philosophy is to provide aggressive, quality representations and seek fair compensation for individuals and their families who have suffered injury, death, or sexual abuse.