The Supreme Court has rejected an appeal from Johnson & Johnson seeking to undo a  damages award against it over allegations that asbestos in its talc powder products caused women to develop cancer. The company must now pay $2.1 billion in damages to 20 women who blamed their ovarian cancer on asbestos in the drug maker's baby powder.
Tens of thousands of lawsuits have brought against Johnson & Johnson over its talc products. The most well-known of these, Johnson's Baby Powder, has been sold for more than 100 years. Indications that talc could cause cancer came as early as 1971 when doctors discovered talc particles deeply embedded in ovarian tumors. Since then subsequent studies have continued to link talc use with ovarian cancer. The most recent study confirming the cancer-talc relationship was published in 2015. According to a doctor associated with the study there was, on average, about 30% increased risk for ovarian cancer with talc usage in the case-control studies.
In denying this appeal the Supreme Court upheld a June 2020 decision from a Missouri appeals court. That ruling had reduced a lower court decision in which a jury awarded 22 plaintiffs $4.7 billion. In that appeal the court found "significant reprehensibility in (J&J's) conduct," and said that Johnson & Johnson exposed consumers to asbestos over several decades "done with reckless disregard of the health and safety of others."
There is clear evidence that the link between ovarian cancer and the use of talc products is more than just a causal connection. By not warning customers of these dangers Johnson & Johnson knowingly placed women's lives at risk.
At Saunders & Walker we have a successful history of representing victims harmed by dangerous products like talc. If you suspect you or a loved one has contracted ovarian cancer after using talc-based products in the genital area, you may be owed money for any combination of pain and suffering, medical bills, lost wages, or in the case of a loved one's death – funeral expenses. Please contact us at 1-800-748-7115 to discuss your legal options. These cases are time-sensitive and it is crucial that you act as soon as possible to determine if you are eligible for compensation.
Johnson & Johnson Baby Powder and Shower-to-Shower Body Powder Causing Cancer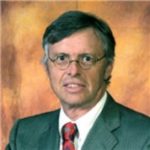 Admitted to practice law in all federal multidistrict litigation courts, the California State Bar and the Florida Bar. His philosophy is to provide aggressive, quality representations and seek fair compensation for individuals and their families who have suffered injury, death, or sexual abuse.