In one of the latest developments following the U.S. Food & Drug Administration's recall of Zantac products, the Department of Justice is reportedly investigating two of the drug's primary manufacturers for possible violations of the False Claims Act.
After issuing several warnings, the FDA in April officially requested that manufacturers withdraw all prescription and over-the-counter (OTC) ranitidine products from the market after results from multiple studies found unacceptable levels of NDMA, a potential carcinogen, in the commonly used heartburn drug.
The two drugmakers under investigation, Sanofi and GlaxoSmithKline, both pulled their products in October 2019, after the FDA issued a warning about drug's safety. However, according to FiercePharma, the DOJ is now looking into whether the manufacturers knowingly failed to disclose information relating to the impurity.
NDMA, which is short-hand for N-nitrosodimethylamine, has been found to reach unacceptable levels in Zantac even when the drug is properly used and stored. While the FDA has set the allowable daily limit of NDMA at 92 nanograms (ng), researchers are discovering over 3 million ng in a single dose of Zantac.
According to a lawsuit by a man who says he developed bladder cancer after regularly taking Zantac, NDMA used to be a chemical byproduct of making rocket fuel in the early 1900s and today is used to induce tumors in animals as part of laboratory experiments. That lawsuit also alleges the link between Zantac and unsafe levels of NDMA goes as far back as 1981, two years before the drug entered the market. The plaintiff claims this was known or should have been known by drug manufacturers.
Despite such claims, a Sanofi spokeswoman told FiercePharma the company stands "by the long-standing science that supports the safety of Zantac OTC products, which have been used by consumers for over two decades."
In addition to the DOJ investigation, FiercePharme reports that Sanofi and GlaxoSmithKline have disclosed a Zantac-related lawsuit from the New Mexico Attorney General, which alleges violations of the state's unfair practices act, false advertising, public nuisance and negligence.
While we do not have all the information, it seems there is reason to suspect that Sanofi and GlaxoSmithKline may have known about Zantac's potential dangers before the FDA issued its warnings, yet they continued to produce it.
Since the FDA's initial warning about Zantac and other ranitidine drugs, hundreds of lawsuits related to cancer diagnoses have been filed against drugmakers. Given the fact that ranitidine has been on the market since 1983, and an estimated 15 million Americans were prescribed it prior to the recall, we unfortunately expect the number of related lawsuits to continue growing.
At Saunders & Walker, we believe it's time for drug manufacturers to be held accountable for their negligence. Our attorneys have been diligently monitoring this situation and have already filed a case on behalf of an affected individual.
If you or someone you love has taken Zantac or an equivalent ranitidine drug and has been diagnosed with cancer related to the digestive tract or blood, seek legal counsel as soon as possible. The diagnosis could be linked to NDMA, and you or your loved one could be entitled to financial compensation.
Please contact Saunders & Walker at 1-800-748-7115 for a free consultation and to learn about case eligibility. See below for more information.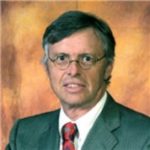 Admitted to practice law in all federal multidistrict litigation courts, the California State Bar and the Florida Bar. His philosophy is to provide aggressive, quality representations and seek fair compensation for individuals and their families who have suffered injury, death, or sexual abuse.