As the number of Paraquat and Gramoxone lawsuits continues to grow, Syngenta, the Swiss chemical giant that has manufactured and marketed a widely used weedkilling chemical, continues to attempt to deny that long-term exposure to the chemical may be a cause of the incurable brain ailment known as Parkinson's disease.
Currently the number of cases against Syngenta AG, along with Chevron USA, the successor to a former US paraquat and gramoxone distributor, has climbed into the thousands. Recently revealed internal corporate documents show the company feared they afraid of facing legal liability for long-term, chronic effects of paraquat as long ago as 1975. Documents that have not yet been made public were reviewed by The Guardian and revealed that scientists with the Syngenta predecessor Imperial Chemical Industries (ICI) and Chevron Chemical were aware in the 1960s and 70s of mounting evidence showing paraquat could accumulate in the human brain. In addition internal research done by Syngenta showed adverse effects of paraquat on brain tissue. Rather than make the findings public, the company withheld their findings from regulators  while simultaneously downplaying similar findings by other independent scientists.
Other records reviewed by The Guardian showed that scientists were aware of evidence that exposure to paraquat could impair the central nervous system (CNS) and triggered tremors and other symptoms in experimental animals similar to those suffered by people with Parkinson's. As early as 1975 Chevron communicated concern about allegations of "permanent CNS effects from paraquat."
Since then, as more evidence linking paraquat and gramoxone to Parkinson's has come to light the company has aggressively pushed back. They created a website to dismiss concerns about links between paraquat exposure and Parkinson's disease. They adopted strategies to influence "academia, and regulatory and NGO environments." Internal documents suggested adopting a regulatory strategy that referred to paraquat as a "'blockbuster' product" that must be "vigorously" defended to protect more than $400m in annual sales.
In 1986 Chevron exited the paraquat distribution business for what they claimed were commercial reasons. But an unearthed 1985 internal memo revealed that the company was reacting to a study by a Canadian researcher had found "an extraordinarily high correlation" between Parkinson's and the use of pesticides, including paraquat. The memo then warned that paraquat could turn out to be a huge legal liability in the future and drew parallels to what happened after asbestos was found to have caused cancer.
While Syngenta and Chevron continue to vigorously deny any links between Paraquat and Parkinson's – use of the chemical continues to increase worldwide.  As the companies have continued their denials, disturbing health trends have emerged. In the last 25 years the number of people suffering from Parkinson's has more than doubled and incidences are expected to continue to rise. According to the WHO, Parkinson's was blamed for causing 329,000 deaths in 2019, an increase of more than 100% since 2000.
Agricultural workers are the most vulnerable to paraquat toxicity. A recent agricultural health study of American farmers conducted by multiple U.S. government agencies, said it found that "exposure to agricultural pesticides may increase a person's risk of developing Parkinson's disease." Lawsuits  have been filed by agricultural workers claiming that the use of the herbicide Paraquat led to their Parkinson's disease. Plaintiffs in these suits claim that they developed Parkinson's disease after years of exposure to this dangerous herbicide and have filed to recover medical expenses, lost wages, and other damages in the form of Paraquat settlements or verdicts.
Do You Have Grounds for Filing a Paraquat or Gramoxone Lawsuit?
The wide use of Paraquat and Gramoxone in the agricultural sector leads us to believe that there are thousands more potential claimants. The lawyers at Saunders & Walker P.A. file individual lawsuits for those negatively affected by defective products. If you or a loved one have been diagnosed with Parkinson's disease as a result of paraquat exposure, you may have grounds for filing a personal injury case against the manufacturer of the pesticide.
Fill out this form to contact Joe Saunders for a free evaluation, or call 1-888-301-4312.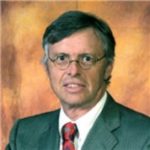 Admitted to practice law in all federal multidistrict litigation courts, the California State Bar and the Florida Bar. His philosophy is to provide aggressive, quality representations and seek fair compensation for individuals and their families who have suffered injury, death, or sexual abuse.