An avalanche of sexual abuse cases has forced the Boy Scouts of America to file for bankruptcy. The court overseeing that bankruptcy has set November 16, 2020, as the deadline for survivors of sexual abuse to file claims. It is urgent for victims with legitimate claims to come forward now, any victim who fails to file a claim by this deadline will be forever "barred" from filing their claim against the Boy Scouts, and this includes any right to compensation.
As part of the bankruptcy filing the Boy Scouts of America, based in Irving, Texas created a Victims Compensation Trust to provide "equitable compensation" to those who were sexually abused as children. The compensation trust will be drawn from the organizations assets, which in its bankruptcy filings are estimated at exceeding $1 billion. Local Councils, which run day-to-day operations for local troops, are not listed as debtors in the bankruptcy. But as "related parties" have been required to provide information to the national organization about their finances, including real estate holdings, for sharing with creditor committees.
The compensation fund provides the opportunity to anyone who experienced sexual abuse within the Boy Scouts of America to file a claim before the November 16, deadline. If you were sexually abused while in the Boy Scouts of America, you don't have to suffer in shame or silence. Hundreds of cases have already been filed and if you were a victim of sexual abuse, this is your opportunity hold the Boy Scouts of America accountable.
If you were abused as a member of any organization affiliated with a member of the Boy Scouts of America or their related organizations such as Explorers, Sea Scouts and Venturing, you now have a chance to file a claim for the harm you suffered. But all sexual abuse claims filed in connection with the Boy Scouts of America's bankruptcy proceedings must be filed by 5 p.m. EST on November 16, 2020.
At Saunders & Walker we are a nationally recognized leader in defending victims of sexual abuse. If a Scoutmaster or another member of the Boy Scouts of America and affiliated organizations has sexually abused you, or anybody you know, please contact Saunders & Walker at 1-800-748-7115 to discuss your legal options. All conversations will be kept strictly confidential.
The Continuing Crisis of Sex Abuse in the Boy Scouts of America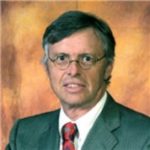 Admitted to practice law in all federal multidistrict litigation courts, the California State Bar and the Florida Bar. His philosophy is to provide aggressive, quality representations and seek fair compensation for individuals and their families who have suffered injury, death, or sexual abuse.