On March 23, the FDA issued a reminder to health care providers and patients about the risks of Exactech joint replacement devices from 2004 to 2021, which were recalled due to defective packaging. The warning also provided a series of recommendations for doctors and patients to watch for signs of hip, knee, or ankle replacement failure.
In this communication the FDA detailed the problem with the packaging which led to the recall, writing; "The defective bags were missing one of the oxygen barrier layers that protect devices from oxidation, a chemical reaction with oxygen that can degrade plastics over time. Oxidation can lead to accelerated device wear/failure, and component cracking or fracture, all leading to corrective revision surgery."  The FDA went on to warn, "Some of the recalled devices are associated with increased risk of revision surgeries and bone loss related to excessive device wear/failure."
Lawsuits against the manufacturer began to appear almost immediately after the FDA announced the recall of almost 200,000 Exactech ankle, hip, and knee replacement implants in August 2021. Saunders & Walker has filed cases across the country on behalf of patients diversely affected by failing Exactech devices.
The issue with defective packaging with the recalled devices involved  a missing oxygen barrier in the vacuum bags. Exactech has confirmed that without with the specified additional oxygen barrier layer, over time oxidation can severely degrade the mechanical properties the ultra-high-molecular-weight polyethylene (UHMWPE), which, in conjunction with other surgical factors, can lead to both accelerated wear debris production and bone loss, and/or component fatigue cracking/fracture, all leading to corrective revision surgery.
The debris production in these defective implants is caused by the release of dangerous polyethylene particles. These particles may enhance a hostile cellular reaction and cause bone loss, also called osteolysis, which often has no symptoms. This can result in component loosening, tissue damage, osteolysis, permanent bone loss and other injuries which makes revision surgery and rehabilitation more challenging. In advanced cases of Osteolysis patients can be disabled permanently.
With literally hundreds of thousands of the defective implants implanted in patients it is crucial that those who received Exactech implants are made aware of the dangers. If you received an Exactech ankle, hip, or knee replacement and have experienced any side effects –  including Osteolysis (bone degeneration), swelling, Clicking, grinding, or popping sounds, joint dislocation, and any new or worsening pain you may be eligible to file an Exactech lawsuit.
If you have experienced side effects from an Exactech device and have been forced to undergo revision surgery that is also an indication you may be eligible to file an Exactech lawsuit.
As the lawsuits against Exactech move forward we expect that number to grow as more patients and medical professionals learn of the recall and evaluate, or in some cases re-evaluate, their health with regards to the defective implants. At Saunders & Walker we specialize in filing lawsuits on behalf of people injured by flawed medical devices. Medical device lawsuits can be individual cases, coordination of individual cases in multidistrict litigation or medical class action lawsuits
If you or a loved one has an Exactech medical device implant, please contact us for a free evaluation. If we agree to represent you there are no attorney fees or expenses unless we recover funds from Exactech.
Contact Saunders & Walker at 1-800-748-7115 to discuss your legal options. All conversations will be kept strictly confidential.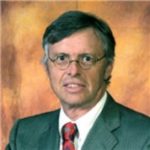 Admitted to practice law in all federal multidistrict litigation courts, the California State Bar and the Florida Bar. His philosophy is to provide aggressive, quality representations and seek fair compensation for individuals and their families who have suffered injury, death, or sexual abuse.