Exactech has added another 40,000 hip implants to its growing list of defective medical implants. On August 11, 2022 the company announced it was recalling another group of implants over failure of polyethylene liners in the devices. The latest recalled Exactech implants are;
– Acumatch GXL
– Novation GXL, MCS GXL
– Exactech All Polyethylene Cemented Cup
– Acumatch Conventional UHMWPE
– MCS Conventional UHMWPE
– Novation Conventional UHMWPE
In 2021 Exactech began recalling polyethylene liners in knee and ankle implants manufactured in 2004 or later. In February the recall was expanded to include "all knee and ankle arthroplasty polyethylene inserts packaged in non-conforming bags regardless of label or shelf life," according to Exactech's recall notification. Since 2004, most of their knee and ankle replacements manufactured by exactech came with polyethylene plastic inserts packaged in "out-of-specification." This non-conforming packaging could allow oxygen to reach the inserts. This increased oxygen exposure could cause the liners to severely degrade the liners. Including the latest round, over 250,000 of the recalled Exactech devices have been implanted in the United States.
While any particle type of particle released as a result of a defective implant may enhance a  hostile cellular reaction, polyethylene particles may cause bone loss, also called osteolysis, which often has no symptoms. Osteolysis can cause bone to deteriorate which makes revision surgery and rehabilitation more challenging. In advanced cases of Osteolysis, patients can be disabled permanently.
These latest recalls are not the first time Exactech has had to confront problems regarding their joint replacements. The company's original Optetrak Knee System, introduced in 1992, has had higher revision rates compared to other knee replacements. Data from the United Kingdom, Australia, and New Zealand, reported revision surgery rates with the Optetrak increased as high as seven-fold compared to other devices.
Exactech has also faced a whistleblower lawsuit claiming the company knowingly giving faulty knee replacement devices to Medicare, Medicaid, and Department of Veterans Affairs beneficiaries.
The current recalls have so far generated less than 100 lawsuits against Exactech. We expect that number to grow as more patients and medical professionals learn of the recall and evaluate, or in some cases re-evaluate, their health with regards to the defective implants.
At Saunders & Walker we specialize in filing lawsuits on behalf of people injured by flawed medical devices. We filed our first Exactech lawsuit in 2017 and have filed many more since. Medical device lawsuits can be individual cases, coordination of individual cases in multidistrict litigation or medical class action lawsuits.
If you or a loved one has an Exactech medical device implant, please contact us for a free evaluation. If we agree to represent you there are no attorney fees or expenses unless we recover funds from Exactech.
Contact Saunders & Walker at 1-800-748-7115 to discuss your legal options. All conversations will be kept strictly confidential.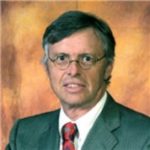 Admitted to practice law in all federal multidistrict litigation courts, the California State Bar and the Florida Bar. His philosophy is to provide aggressive, quality representations and seek fair compensation for individuals and their families who have suffered injury, death, or sexual abuse.