The number of product liability lawsuits focusing on paraquat's alleged tie to Parkinson's, a degenerative brain disease that leads to loss of muscle coordination, continues to grow. In June, the Judicial Panel on Multidistrict Litigation (JPML) ordered all paraquat lawsuits to be consolidated into the U.S. District Court for the Southern District of Illinois for pre-trial proceedings. Since then, new paraquat claims have been filed on an almost daily basis.
Scientists have long known that paraquat, often referred to as Gramoxone, is acutely toxic. Because of that toxicity paraquat has been banned or phased out in the European Union, Brazil and China. However, in the United States paraquat is more popular than ever and over 10 million pounds are being added to our ecosystems annually and in October 2020, the EPA again reapproved paraquat for restricted use in the United States.
But in recent years, evidence has accumulated showing that repeated exposure to paraquat in low doses may be linked to the development of Parkinson's disease. These studies propose that paraquat increases Parkinson's disease risk by creating oxidative stress that damages and kills neurons that produce dopamine.
Agricultural workers are the most vulnerable to paraquat toxicity. A recent agricultural health study of American farmers conducted by multiple U.S. government agencies, said it found that "exposure to agricultural pesticides may increase a person's risk of developing Parkinson's disease." In September The Farmworker Association of Florida and others petitioned the 9th U.S. Circuit Court of Appeals to review the EPA's interim registration decision approving continued use of Paraquat, alleging it puts farmworkers at increased risk of developing Parkinson's disease.
But it's not only agricultural workers who may be at risk. A 2009 study in the American Journal of Epidemiology revealed that any exposure to Paraquat within 1,600 feet of a home resulted in a heightened Parkinson's disease risk of 75 percent. The Michael J. Fox Foundation for Parkinson's Research cites that people exposed to paraquat at a young age had a 200 to 600 percent increased risk of developing Parkinson's.
Do You Have Grounds for Filing a Paraquat Lawsuit?
The lawyers at Saunders & Walker P.A. file individual lawsuits for those negatively affected by defective products. If you or a loved one have been diagnosed with Parkinson's disease as a result of paraquat exposure, you may have grounds for filing a personal injury case against the manufacturer of the pesticide.
Fill out this form to contact Joe Saunders for a free evaluation, or call 1-888-301-4312.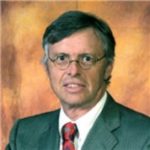 Admitted to practice law in all federal multidistrict litigation courts, the California State Bar and the Florida Bar. His philosophy is to provide aggressive, quality representations and seek fair compensation for individuals and their families who have suffered injury, death, or sexual abuse.