The U.S. Food and Drug Administration is advising consumers who take Zantac, or generic forms of ranitidine, to stop taking the drug following research linking it to a cancer-causing agent. The advisory comes as part of the FDA's newly issued request for the immediate removal of all prescription and over-the-counter (OTC) ranitidine products from the market.
This request for removal is the latest step in an ongoing investigation of ranitidine medications. New FDA testing and evaluation prompted by information from third-party laboratories has confirmed that some ranitidine medications, including the name brand Zantac, may expose consumers to "unacceptable levels of this impurity," according to its most recent statement.
Clinical research has shown that Zantac and generic equivalents, under certain circumstances, could produce high levels of a probable human carcinogen called N-Nitrosodimethylamine, or NDMA.
In February, testing conducted by an independent laboratory in California called Emery Pharma confirmed that ranitidine drugs can produce harmful levels of NDMA when exposed to heat for as little as five days, such as during the shipping or warehousing stages. Further research showed those levels could rise while the drugs are sitting in their packaging waiting to be distributed, or even after being received by the consumer.
Now, new information has shown the drug could become contaminated even more easily, as testing has confirmed that NDMA levels can increase in ranitidine even under normal storage conditions and temperatures. The testing also showed that the older a ranitidine product is, or the longer the length of time since it was manufactured, the more NDMA it is likely to contain.
The FDA is now sending letters to all manufacturers of ranitidine requesting they immediately withdraw their products from the market. As a result, ranitidine products will not be available for new or existing prescriptions or OTC use in the U.S.
The FDA is advising consumers taking OTC ranitidine to stop taking any tablets or liquid they currently have and to not buy more. Those who wish to continue treating their condition with OTC products should consult their physician or pharmacist about using other approved products. For patients taking prescription ranitidine, the FDA advises they speak with their health care professional about other treatment options before stopping the medicine, as there are multiple drugs approved for the same use.
The FDA also advises consumers to properly dispose of any ranitidine products they possess after acquiring an alternative medication. In light of the current COVID-19 pandemic, the FDA recommends patients and consumers not take their medicines to a drug take-back location, and instead safely dispose of it in the garbage or follow the specific disposal instructions in the medication guide or package insert.
At Saunders & Walker, we urge anyone currently taking Zantac or a generic equivalent to immediately consult your healthcare provider about switching to a less harmful alternative.
Since the FDA's initial warning about Zantac and other ranitidine drugs last September, hundreds of lawsuits related to cancer diagnoses have been filed against drug makers. The growing number of cases has led to a consolidation known as a multidistrict litigation, or MDL, which is a streamlining procedure that allows potentially thousands of additional Zantac-related lawsuits to also join the litigation.
Saunders & Walker is diligently monitoring this situation as more information is released and has already filed a case on behalf of an affected individual. We predict the number of cases will continue to increase, considering ranitidine has been widely available since 1983 and an estimated 15 million Americans are currently prescribed it.
If you have been taking Zantac and have been diagnosed with cancer, you should seek legal advice as soon as possible. Your diagnosis may be linked to Zantac, and you may be entitled to financial compensation.
Please contact Saunders & Walker at 1-800-748-7115 for free evaluation of your case.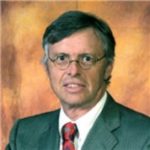 Admitted to practice law in all federal multidistrict litigation courts, the California State Bar and the Florida Bar. His philosophy is to provide aggressive, quality representations and seek fair compensation for individuals and their families who have suffered injury, death, or sexual abuse.