In Florida, a state court judge has scheduled the first Exactech recall lawsuit.  Over 60 Exactech lawsuits have been filed in Florida State Court and the have been consolidated in the Eighth Judicial Circuit for Alachua County, Florida. Florida Circuit Judge Donna M. Keim has scheduled the first Exactech trial for November 6, 2023.
This early Florida trial will be watched closely to see how the jury responds to certain evidence and testimony that may be repeated throughout the litigation of the other Exactech lawsuits in Florida. The outcome may advance settlements in other cases and avoid the need for additional claims to go before a jury.
Nationwide, dozens of cases have been filed by plaintiffs who claim they were injured by implants made by Exactech Inc. Their lawsuits seek compensation for injuries potentially caused by defective inserts and liners in Exactech knee, ankle and hip replacements. Thousands of potentially defective knee and ankle inserts and phased out hip liners that could wear out early have been recalled by Exactech. The pending cases so far include plaintiffs who received either an Optetrak Comprehensive Knee System, the Truliant Total Knee Replacement System, or the Connexion GXL Acetabular Liner as part of a hip replacement system. Other cases are anticipated to be filed against Exactech involving failure of the Vantage Total Ankle System. This prosthesis was recalled within the same recall period and for the same basis as the Optetrak and Truliant Devices.
According to Exactech, based in Gainesville, FL, the company markets its products in the United States, in addition to more than 30 markets in Europe, Latin America, Asia and the Pacific. While the company had warned surgeons of the failure rate of the GXL polyethylene liners in 2021 – and replaced the product with new XLE liners in 2019 – 90,000 GXL liners had already been implanted in patients prior to the warning.
Other Exactech lawsuits filed in federal courts have been consolidated in the U.S. District Court for the Eastern District of New York for coordinated pretrial proceedings, as part of an Exactech multidistrict litigation (MDL) under U.S. District Judge Nicholas G. Garaufis. The first hearing in the federal court proceeding is scheduled for November 16th, 2023.
As the lawsuits against Exactech move forward we expect that number to grow as more patients and medical professionals learn of the recall and evaluate, or in some cases re-evaluate, their health with regards to the defective implants.
At Saunders & Walker we specialize in filing lawsuits on behalf of people injured by flawed medical devices. We filed our first Exactech lawsuit in 2017and have filed several more since. Medical device lawsuits can be individual cases, coordination of individual cases in multidistrict litigation or medical class action lawsuits.
If you or a loved one has an Exactech medical device implant, please contact us for a free evaluation. If we agree to represent you there are no attorney fees or expenses unless we recover funds from Exactech.
Contact Saunders & Walker at 1-800-748-7115 to discuss your legal options. All conversations will be kept strictly confidential.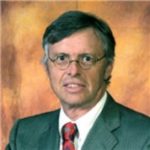 Admitted to practice law in all federal multidistrict litigation courts, the California State Bar and the Florida Bar. His philosophy is to provide aggressive, quality representations and seek fair compensation for individuals and their families who have suffered injury, death, or sexual abuse.