In June 2021,  Exactech issued a recall of its Connexion GXL acetabular polyethylene hip implant liners. In February 2022, a recall was issued for Exactech knee and ankle implants that contained the same polyethylene used in the hip implants. The knee implant systems are the Optetrak, Optetrack Logic, and Truiliant. The ankle implants are called Vantage.
Saunders and Walker filed its first Exactech lawsuit in Florida in September 2017. A second case was filed in June 2021 and more cases in 2022. That second case is expected to be set for trial in February 2023.
Doctors had been reporting high failure rates of these implants for a number of years. The implants were failing because the polyethylene was deteriorating and failing. Deterioration of the polyethylene causes an adverse reaction in a patient's bone surrounding the implant. That adverse reaction in the bone is called osteolysis. Osteolysis is a degeneration of the bone. Once this condition starts it is progressive and there is no cure except to surgically remove and replace the implant. Many Exactech implant patients have already had surgery to remove the implants and treat the bone osteolysis. It is expected that many more will require this surgery.
It is believed that the polyethylene is failing because the implants were not properly packaged by Exactech after manufacture. The implants should have been in completely sealed packages to protect them from exposure to oxygen while being stored and transported. This exposure to oxygen is believed to have started an oxidation process which is a deterioration even before implantation.
A number of our law firm's clients have been told that their implants are fine by their doctors even though they are having pain and suspect that something is not right with their implant.  Now that Exactech has issued an official recall and informed doctors about the problem, doctors are now calling patients in and taking a second look and frequently finding that the x-rays do show a deterioration of the GXL poly liners on the hip implants and the poly knee components.
Many doctors have sent out letters to their patients advising them of the recall and asking them to come in for an examination. These letters are sent from the doctors offices but they were written by Exactech for the doctors to send.
Letters have gone to many patients who have received Exactech Novation GXL hip liners and Acumatch GXL liners. Many more patients are expected to receive these letters in future months. Some of these letters advise patients to call an insurance adjusting company called Broadspire for assistance with medical bills, co-pays or deductibles. Broadspire is representing Exactech and cannot and should not give legal advice to patients. Our experience with Broadspire in other medical device recall cases is that they will not pay money to compensate people for pain, suffering, inconvenience and all the other things are might be included in a legal settlement of a case. In order to receive a substantial monetary settlement it is necessary to hire a lawyer and file a lawsuit. Companies such as Exactech generally do not offer money in response to a letter demand even from a lawyer. The vast majority of medical device product liability lawsuits are settled and do not require a jury trial. This decision about settlement or going to trial are always the decision of the patient.
The lawsuits that our law firm files are always individual lawsuits not class actions. In today's legal world, class actions for injuries from medical devices are almost never appropriate or certified by the courts because each person's situation is uniquely different. By the same token, each person has an individual right to negotiate and decide on a settlement for their case.
If you or a loved one has an Exactech medical device implant, please contact us for a free evaluation. If we agree to represent you there are no attorney fees or expenses unless we recover funds from Exactech.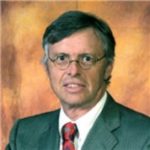 Admitted to practice law in all federal multidistrict litigation courts, the California State Bar and the Florida Bar. His philosophy is to provide aggressive, quality representations and seek fair compensation for individuals and their families who have suffered injury, death, or sexual abuse.