Cardinal Theodore McCarrick, who was defrocked by Pope Francis after an abuse inquiry in 2019, is now facing indecent assault and battery charges in Massachusetts. McCarrick has been criminally charged with repeatedly sexually assaulting a teenage boy at a 1974 wedding reception. With these charges he becomes the highest-ranking US Catholic official to face criminal sex abuse charges.
The charges against McCarrick would not be surprising to anyone familiar with the disgraced priest's history. Last year the Vatican released a shocking report describing in exhaustive detail how defrocked Cardinal Edgar McCarrick, over the course of decades, sexually abused other priests and seminarians and teenage boys. Equally disturbing was the revelation that Pope John Paul II knew of the sexual abuse allegations for almost two decades before the Cardinal was defrocked.
The report provided a stunning play-by-play of how church leaders disregarded clues about McCarrick's misconduct, believed 'church men' over victims, and tried to keep any discipline modest and private. The first recorded sexual abuse allegations against McCarrick went back to 1971. Rumors about his sexual behavior began to circulate throughout the church. The report goes on to detail how, in 1999, Pope John Paul II was informed that the then-bishop McCarrick routinely "shared a bed with young seminarians over whom he had authority but decided nonetheless to appoint McCarrick as archbishop of Washington and later name him as a cardinal." In a letter to the Pope, Cardinal John O'Connor, then the archbishop of New York, wrote that he knew of allegations of improper sexual conduct by McCarrick that dated back to 1987, and that he had committed pedophilia and that he shared a bed with young adult men and seminarians. In spite of these horrendous allegations, Pope John Paul II still personally made the decision to appoint McCarrick as Cardinal.
Until now, it was assumed that it would be unlikely for McCarrick to face criminal charges because the allegations that have been made public relate to crimes that would be beyond statutes of limitations where the incidents were said to have taken place. However, according to The New York Times, The criminal charges against Mr. McCarrick, filed in Dedham District Court in Massachusetts, could proceed because of a feature of Massachusetts law: Because Mr. McCarrick was not a resident of Massachusetts, the clock on the statute of limitations there stopped when he was not in the state. McCarrick, now living in Missouri, is expected to appear at the court for arraignment in Dedham, Mass. on September 3.
The criminal charges against McCarrick are long overdue, but they offer hope to other victims of sexual abuse by Catholic priests – that justice is still possible and pedophile priests should be held accountable. For the thousands of victims that have come forward already the charges against McCarrick offer validation.
At Saunders & Walker, we have long advocated for victims of sex abuse by priests and other church members. It is necessary to allow for the unique circumstances that exist in abuse cases, and especially those involving clergy. In almost every case children are reluctant or unable to talk about pedophile priests or face their accusers. There are significant and unique barriers that prevent children from reporting what they intuitively know is inappropriate behavior. Fear of accusing their abuser, the stigma of being abused, and a reluctance to confront the church often keep sexual abuse from being reported. Many victims of pedophile priests are unable to talk about abuse or face their accusers until they are well into adulthood, putting the crime beyond the reach of the law
If a priest or another member of a church has sexually abused you, or anybody you know, please contact Saunders & Walker at 1-800-748-7115 to discuss your legal options. All conversations will be kept strictly confidential.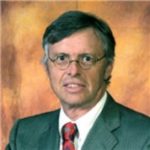 Admitted to practice law in all federal multidistrict litigation courts, the California State Bar and the Florida Bar. His philosophy is to provide aggressive, quality representations and seek fair compensation for individuals and their families who have suffered injury, death, or sexual abuse.