According to recent studies the widely used bladder drug Elmiron may cause eye damage. Recent reports suggest that the drug — known as pentosan polysulfate sodium and used by hundreds of thousands of people for decades — may be toxic to the retina, the light-sensing tissue at the back of the eye.
In a 2018 study three Kaiser Permanente ophthalmologists examined a database of 4.3 million patients in Northern California and identified 140 patients who'd taken an average of 5,000 pills each over 15 years. Of those 140 patients, 91 agreed to an exam, and the researchers took detailed images of the back of their eyes. Twenty-two of the 91 patients showed clear signs of Elmiron toxicity. The rate of toxicity rose with the amount of Elmiron taken.
Of the patients examined roughly 25 percent of the patients who'd taken large amounts of Elmiron had clear signs of eye damage, and that damage caused by the drug could be mistaken for other retinal conditions, such as age-related macular degeneration or pattern dystrophy.
Other potential diagnoses and side effects identified may include:
Pigmentary Maculopathy
Retinal Maculopathy
Macular Degeneration
Pattern Dystrophy
Vision Loss / Vision Impairment
Visual disturbances
Blurred Vision
Blindness (unilateral or bilateral)
Elmiron is the only drug approved by the Food and Drug Administration to treat interstitial cystitis, which causes chronic pain in the bladder and pelvis area. It's estimated that more than 1 million people in the United States, mostly women, have the condition and that hundreds of thousands of people have been treated with Elmiron.
Other studies, including one led by an Assistant Professor of Opthamology at Emory University School of Medicine, Emory Eye Center reported retinal damage among six patients who were long-term users of Elmiron. Other than Elmiron there was no clear etiology based on other findings in their medical history that explained concerning retinal changes that were found in all six patients. Because of these findings the researchers issued a warning in 2018 that long-term use of Elmiron could potentially lead to retinal damage.
Lawsuits have already been filed that claim long-term exposure to Elmiron causes maculopathy, an eye disorder affecting the macula (central part of the retina) and a major cause of blindness.
At Saunders & Walker we urge that if you are a long-term user of Elmiron to please consult your opthamologist for an examination. If you or a loved one has taken Elmiron and experienced any vision problems, please contact Saunders & Walker at 1-800-748-7115 for a free consultation and learn more about case eligibility and whether you may be entitled to financial compensation.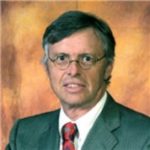 Admitted to practice law in all federal multidistrict litigation courts, the California State Bar and the Florida Bar. His philosophy is to provide aggressive, quality representations and seek fair compensation for individuals and their families who have suffered injury, death, or sexual abuse.