Following the FDA's recent recall of Zantac and other ranitidine medications, a major pharmaceutical company is voluntarily taking a related prescription drug, Nizatidine, off the market.
On April 1, 2020, the FDA confirmed that ranitidine products could produce high levels of a possible cancer-causing substance called N-Nitrosodimethylamine, or NDMA. It requested the removal of all prescription and over-the-counter ranitidine drugs.
In response, Amneal Pharmaceuticals, LLC is recalling three lots of the ulcer and heartburn drug Nizatidine. The company said the amount of NDMA found in its Nizatidine Oral Solution, a ranitidine drug, might exceed the FDA's approved safe levels. The affected products include both tablet and liquid forms and can be identified by their NDC numbers, which are listed in Amneal's statement on the FDA's website.
These products were distributed directly to wholesalers, distributors, retailers and repackagers. Amneal is notifying those customers of the recall and is arranging the return of the affected medicine.
The FDA since last summer has been investigating ranitidine's potentially harmful connection to NDMA. It was first discovered that the amount of NDMA in ranitidine could increase to harmful levels when exposed to heat over a period of time. Newer testing shows that heat does not have to be a factor for ranitidine to become dangerous — NDMA levels can rise to harmful percentages even under normal storage conditions and temperatures. The testing also shows that the older a ranitidine medicine is, the more NDMA it is likely to contain.
These findings are especially troubling given how many people take ranitidine products. Nizatidine, along with Zantac and other ranitidine medications, are prescribed to decrease the amount of acid created by the stomach. Prescription ranitidine is approved for multiple uses, including treatment and prevention of stomach and intestinal ulcers and treatment of gastroesophageal reflux disease.
Although Amneal says it's not aware of any "adverse events that have been confirmed to be directly related to this recall," it is urging consumers to stop use of the recalled lots of Nizatidine immediately, and to contact their healthcare provider if they have experienced any problems that could be related to taking the medication.
At Saunders & Walker, we urge that if you are taking Nizatidine, Zantac or another ranitidine medication to please consult your healthcare provider immediately about stopping use of this dangerous drug and switching to a safer alternative.
The FDA released its initial warning about Zantac and other ranitidine drugs last September, and since then, hundreds of lawsuits related to cancer diagnoses have been filed against drug makers. Given that ranitidine has been widely available since 1983 and an estimated 15 million Americans are currently prescribed it, we expect the number of cases to continue growing.
Saunders & Walker is diligently monitoring this situation as more information is released and has already filed a case on behalf of an affected individual. If you or someone you love has taken Nizatidine, Zantac or an equivalent and has been diagnosed with cancer related to the digestive tract or blood, please seek legal counsel as soon as possible. The diagnosis could be linked to ranitidine, and you or your loved one could be entitled to financial compensation.
Please contact Saunders & Walker at 1-800-748-7115 for a free consultation and to learn about case eligibility.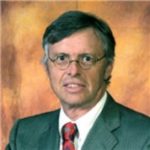 Admitted to practice law in all federal multidistrict litigation courts, the California State Bar and the Florida Bar. His philosophy is to provide aggressive, quality representations and seek fair compensation for individuals and their families who have suffered injury, death, or sexual abuse.