US Marshals have seized 12,682 applicator tubes of Age Intervention Eyelash because it is an unapproved and misbranded drug that claims to increase the length of eyelashes but may decrease vision. The product, sold and distributed by Jan Marini Skin Research, may increase the risk of optic nerve damage. Damage to this nerve can lead to decreased vision and blindness. The drug has been marketed and sold without the approval of the FDA.
For more information on this subject, please refer to the section on Defective and Dangerous Products.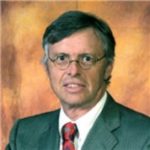 Admitted to practice law in all federal multidistrict litigation courts, the California State Bar and the Florida Bar. His philosophy is to provide aggressive, quality representations and seek fair compensation for individuals and their families who have suffered injury, death, or sexual abuse.