Quality Plus Products, Inc., of Bellingham, Washington is recalling its 7 ounce packages of "Jackson's Quality Plus Smoked Wild Salmon Spread" because the top ingredient label does not mention eggs however; it is listed on the side label of ingredients. Those with allergies to eggs or egg products run the risk of adverse health risks if the product is consumed. This is just another in a recent spate of food recalls linked to improper labeling of food ingredients. The mislabeling of food products leaves the consumer unaware of the potential danger of consuming products whose ingredients are unknown.
For more information on this subject, please refer to the section on Defective and Dangerous Products.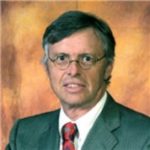 Admitted to practice law in all federal multidistrict litigation courts, the California State Bar and the Florida Bar. His philosophy is to provide aggressive, quality representations and seek fair compensation for individuals and their families who have suffered injury, death, or sexual abuse.